Get Started
Explore the Library
Explore our curated course library with thousands of quality courses shared by riders, course designers, builders and organisers. Search by event name, level, country etc.
View courses online by tapping anywhere on the photo or details. Download the course for faster performance and to personalise it with Pro (e.g to add photos or the optimum time if it is not set).
Click on any jump to see its photo (if added) and information. Swipe down to see multiple photos and videos and browse left and right through the jumps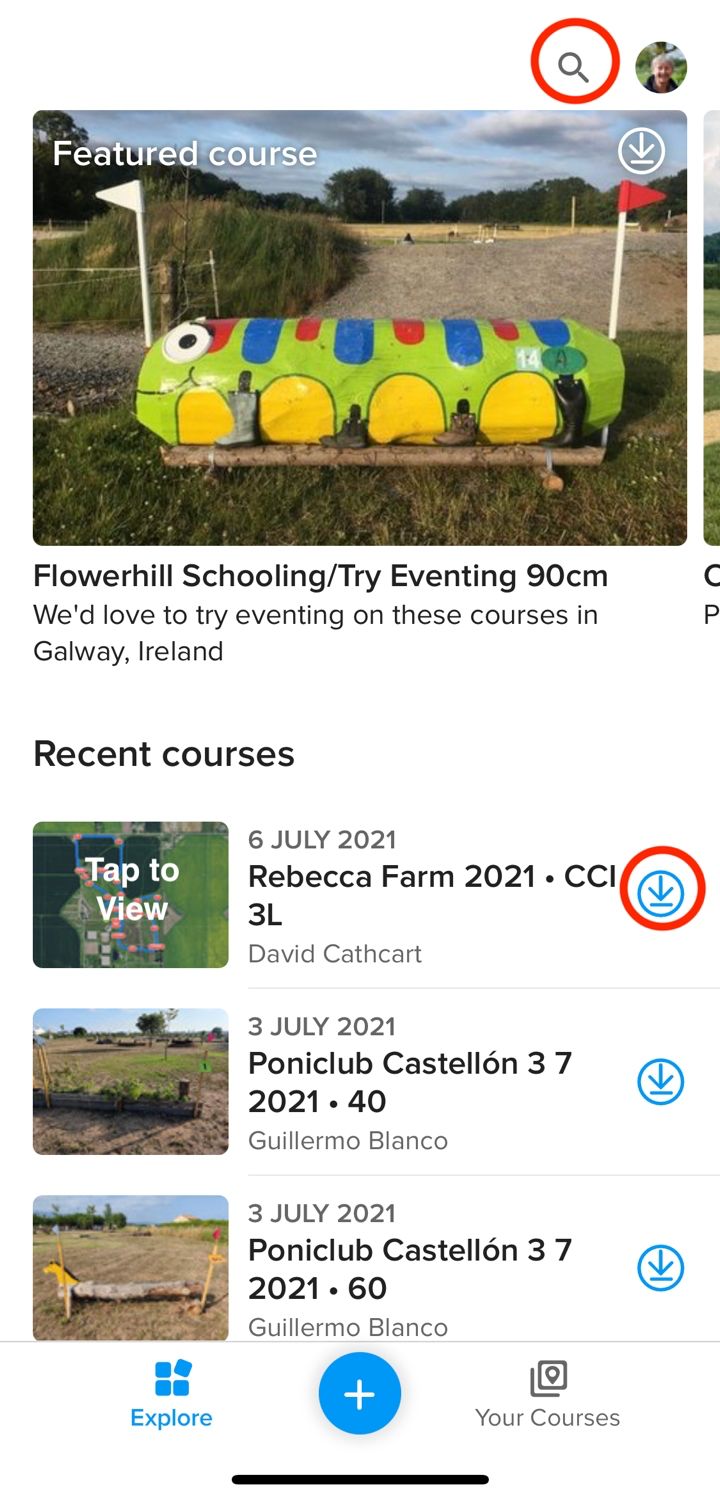 Choose between satellite and street backgrounds, count up and count down minute markers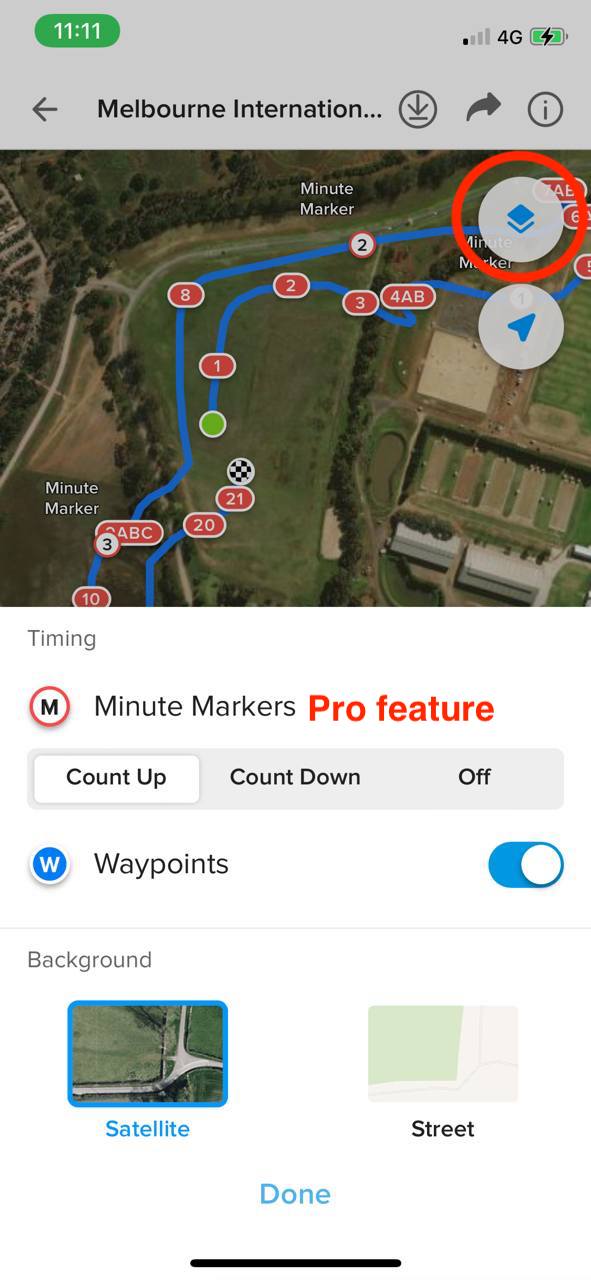 Zoom in to see fence names on the map
Display your location with the arrow

Pull down from the top of the screen to refresh the course library
Record a course
Press the + and add course details.
Enter the name of the event. If you have internet, it will search for the event in our database. Or you can enter a new event
If you do not know the optimum time, leave it blank. You can set it later and adjust your minute markers. CrossCountry displays a dynamic time (based on speed entered) distance measured and efforts count if you do not enter an Optimum Time.
You must press Start to begin recording a course.
If you lock the phone and put it in your pocket CrossCountry will continue to record and beep when you reach a Minute Marker. Make sure your sound is turned up.
Add Jumps
The Plus adds a jump and pauses GPS tracking so you can walk different lines and take photos or videos. By tapping Jump you can change to a Compulsory Passage (Flags) or Waypoint. A Waypoint is a point which you can place anywhere on the course to remind yourself of a fork in the track, difficult terrain, overhanging branches or where you want to check your watch.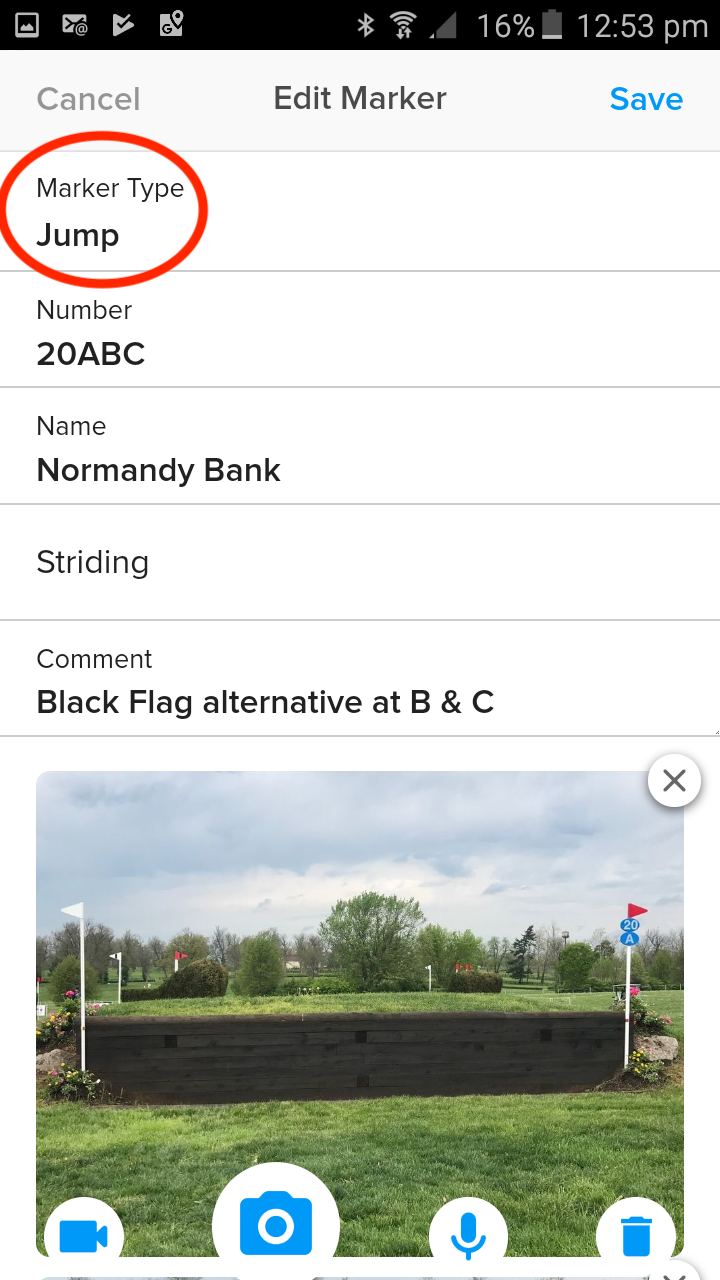 Numbering
CrossCountry predicts jump number to save you typing each time. If you want to change the number to 7A, just tap on the Number bar and click A. You can enter A, B etc as separate jumps or tap A and B etc together to create a combination jump to which you can add multiple photos of the different elements.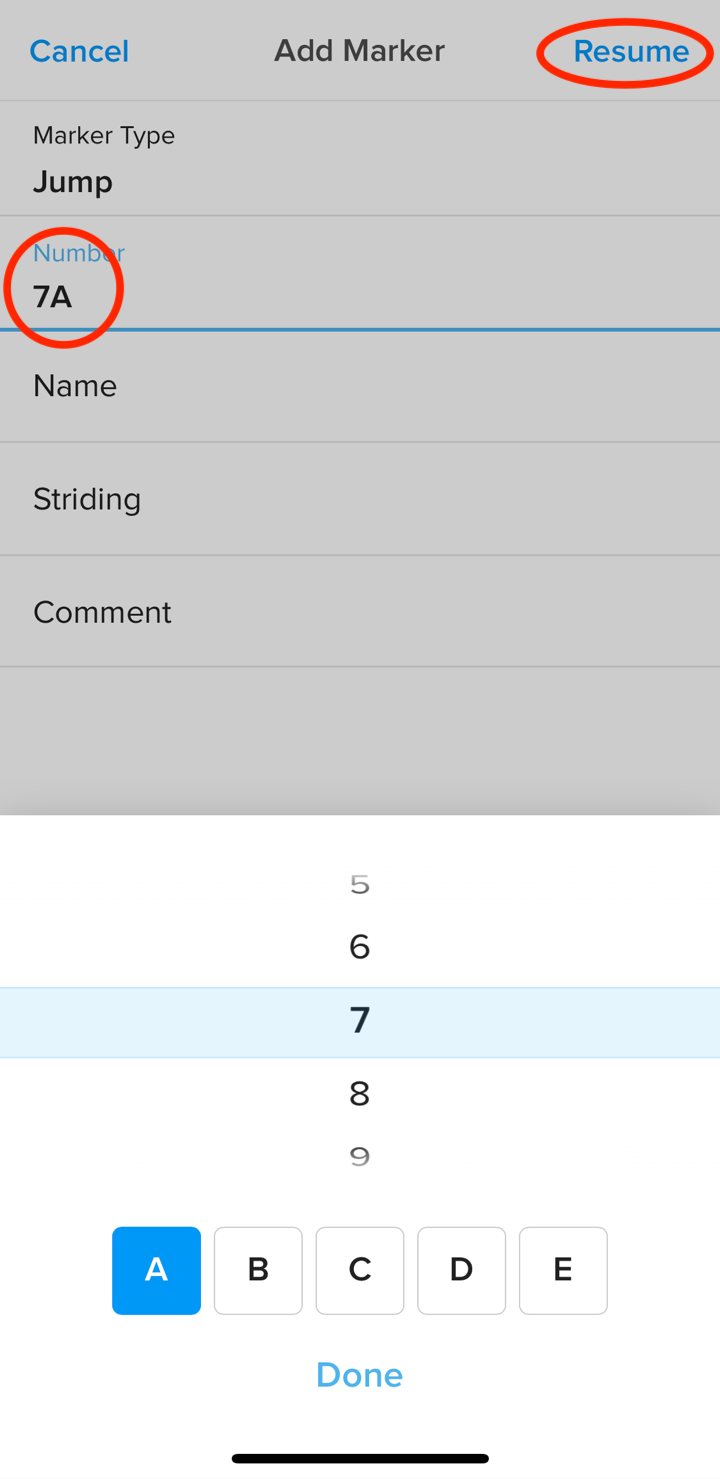 If you enter an A, then the next element will automatically be B. After that, the jump number will automatically increment again. ie. 7B goes to 8. If you wish to add a C, set the jump number to 7 and select C
Adding a jump name, comment and striding is optional. You can take one or more photos or videos of a jump.
When the photo/video is saved and you are finished adding information, tap Resume and tracking will resume. Photos, voice memos, comments etc can also be added later.
Please note that some older Android phones will not record video. They take a photo instead
Pausing and Erasing
You can pause GPS tracking any time. If you need to interrupt your course walk for longer, exit the recording and the course will be saved in Your Courses, with red text. Reopen it when you are ready to resume

If you go the wrong way you can use the Erase function to retrace your steps (e.g back to the last jump). It may help to zoom in first. Accept the Erase to finish. The app redraws the track and adjusts course length when you resume.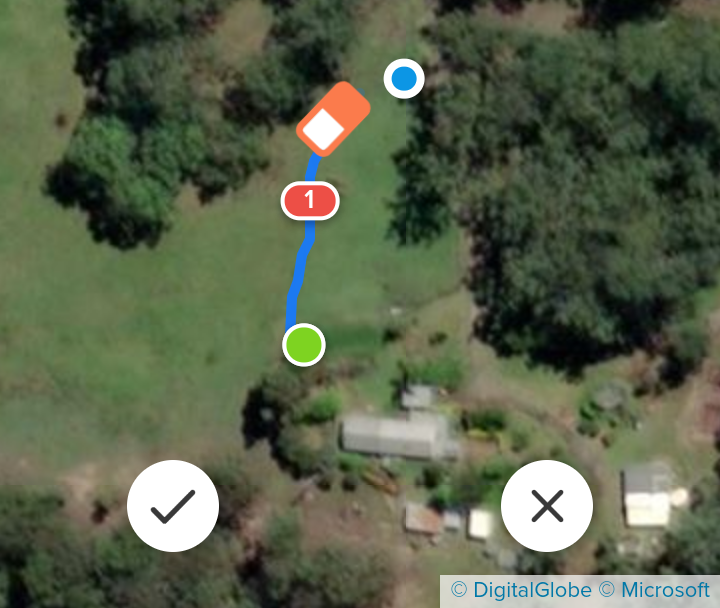 If you forget to restart after a pause and have been walking in a direct line, rather than retracing your steps, just press Resume and CrossCountry will draw a straight line from the point at which you paused.
When you resume, CrossCountry measures in a straight line from where you paused to your current location so it will automatically measure the width of the fence when you pause, walk around and start again. (This is especially useful with water jumps so you don't get wet feet). When course designers measure the course, they include the width of the jumps in their measurements. CrossCountry is designed to measure the course as accurately as possible.
At the Finish
After pressing Finish, CrossCountry calculates the final position of Minute Markers if you have entered the Optimum Time
Add or change Optimum Time
Download a course from the library or record it yourself
Add or change the optimum time to recalculate minute markers by clicking on the Info button in the map view and then Edit.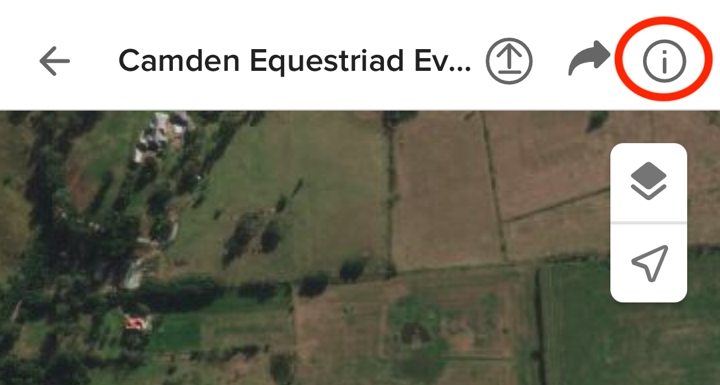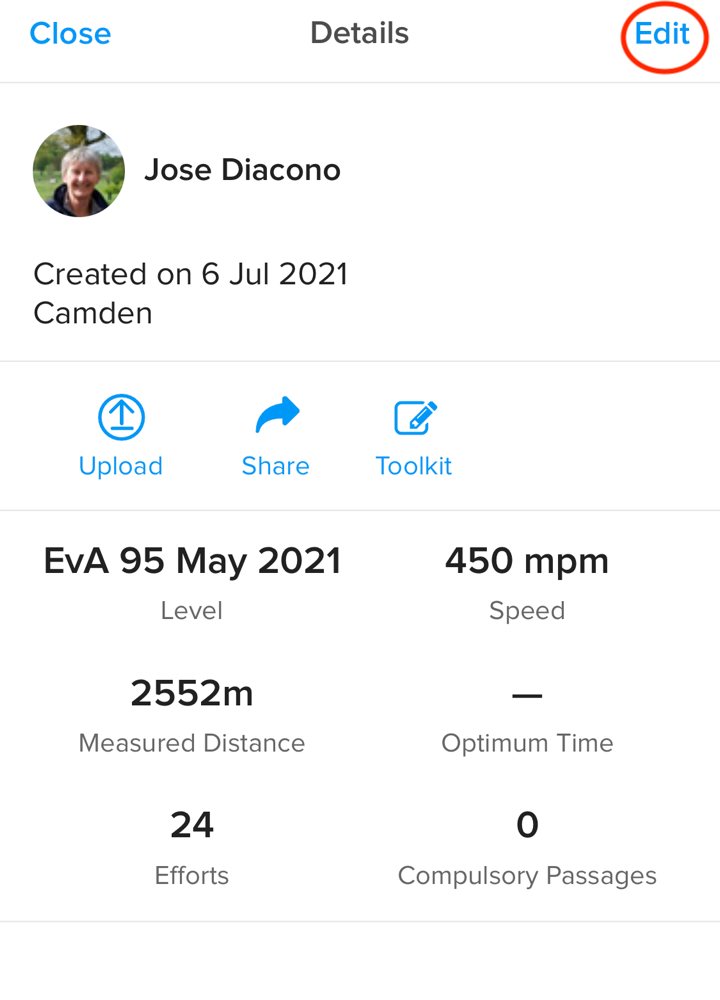 Add the optimum time and then Save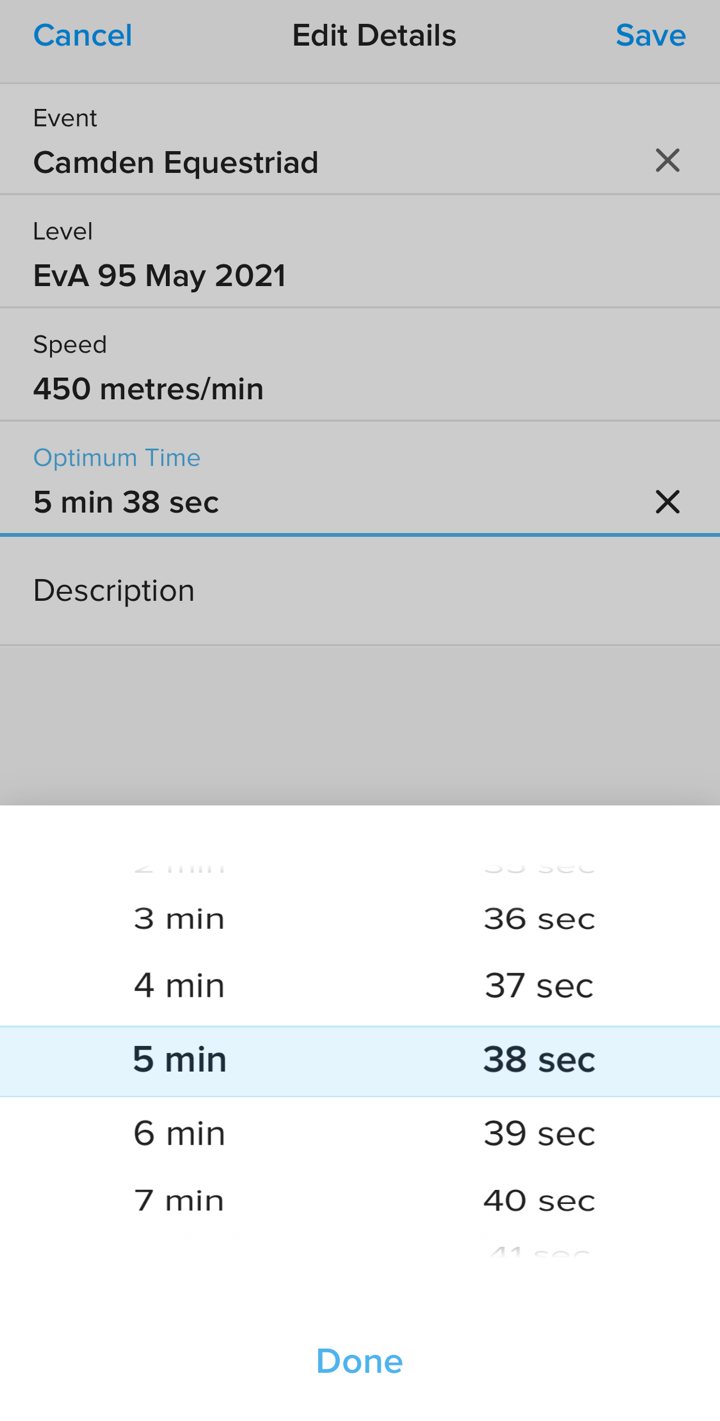 Minute Markers are Adjusted
Your minute markers will be adjusted. Press Close to go to the map view.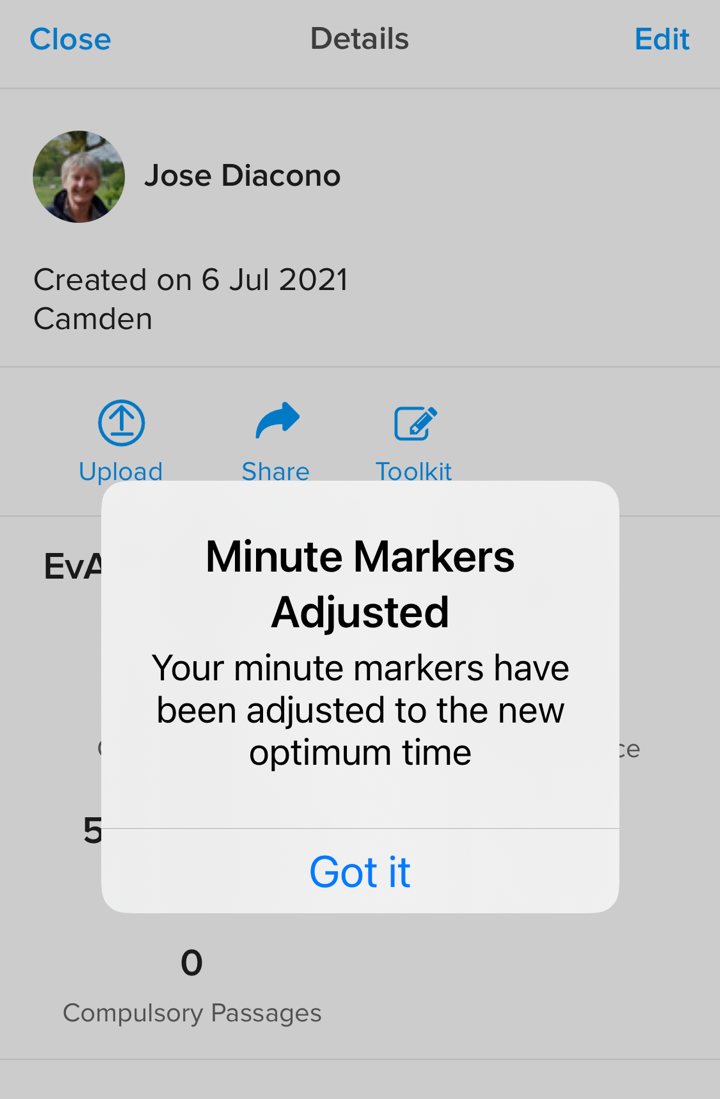 Upload a course
You can upload your course to our server and either make it public or unlisted. This is how you share a course and it is also a good way to backup your courses.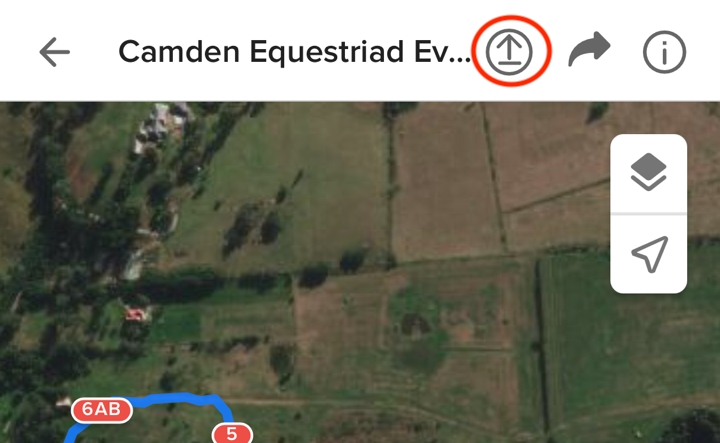 After uploading, you can optionally open the course in the Toolkit where you can select any fence photo as a thumbnail or add a photo from your album or camera roll. Use the Toolkit to edit details such as Official distance for publication in the course library
Find out more about publishing courses here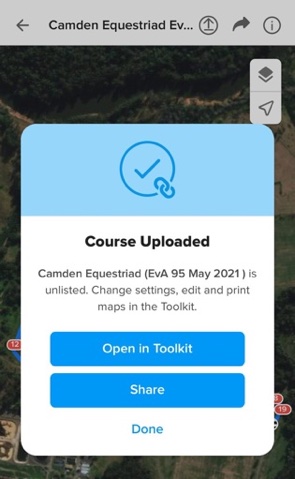 Download a course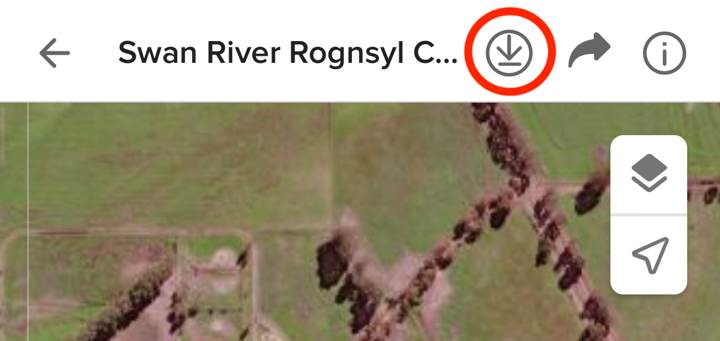 When you download a course it is put in Your Courses under the Downloads tab.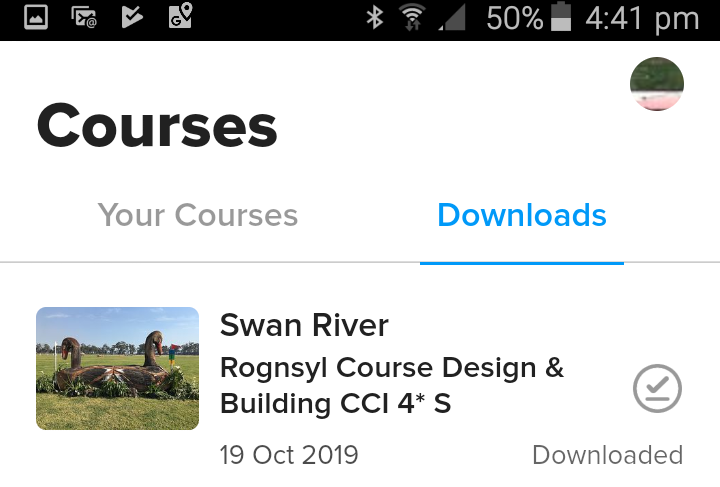 When you edit a course it is moved under the Your Courses tab. Courses you record are also under the Your Courses tab
Personalise a course
You can make a personal version of any course in the library. Add photos if it doesn't have them or your own extra ones, notes, striding, voice memos, video and advice from your coach.
Simply tap the Edit button to get started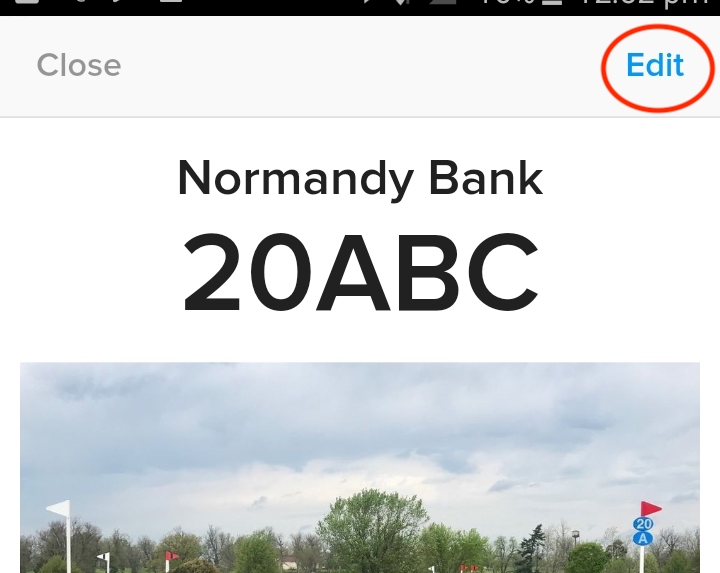 Share a course
You can share any course in the library via text, email, messenger, what's app, social media etc with the share button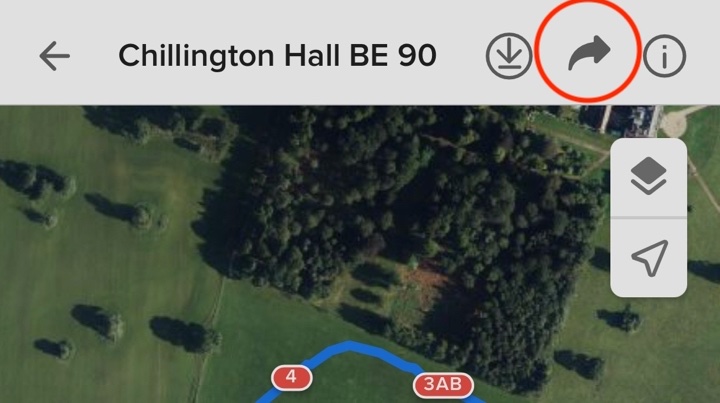 You can even share an individual jump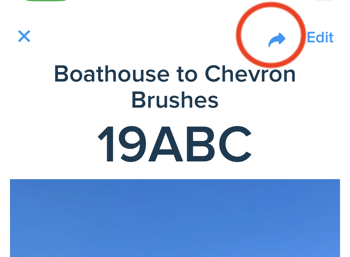 To share a course you have recorded privately, upload it first
The person receiving it opens the link and sees the course online (which does not give them minute markers).They can either just look at it online or view it in CrossCountry App on iPhone or Android.
Social media
You can also share the course on your Facebook page or on Twitter. It will use the thumbnail which by default is the last photo on the course. You can change the thumbnail with your free Toolkit account.Find out more here.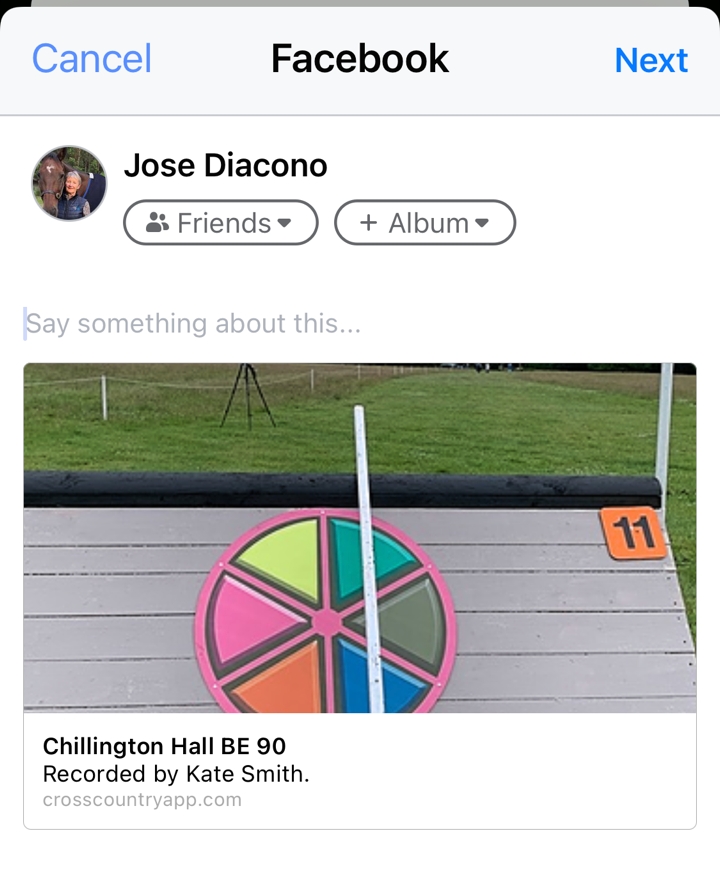 Share a course with CrossCountry 1 (wheel icon)
Follow these instructions
Upload the updated course again. If you are the owner or you are a collaborator you can choose to replace the original. Otherwise you will create your personal copy on the server.
Delete a course
To delete a course in "Your courses" or "Downloads", hold your finger on the course photo or details.
Minute marker reminders

If you have a pre-recorded course or are walking your course a second time, you can turn on Minute marker reminders. Tap the location icon and your phone will beep when you get within 15m of a minute marker. Even when it is locked in your pocket! The Location button is useful to show you where you are too.
If you forget to turn off "Location awareness" CrossCountry will alert you to avoid using too much battery
Provisional and final minute markers
Provisional Minute Markers are placed as you walk the course, every 500m for example for a 1* track. Your phone will beep to alert you. However, when you finish the course, CrossCountry calculates the exact position of minute markers based on the total length you have measured and the optimum time.
If you are riding a 3000m course at 500mpm your optimum time will be 6 minutes, CrossCountry will place the minute markers every 500m along the track but then at the end if you have measured the course at 3,060, it will reposition the markers to every 510m because you have told it that you still have to ride the course in 6 minutes.
Pre-recorded courses
If you are viewing or downloading a pre-recorded course from our library you must always check the optimum time and information at the event. Even if the course has been published by the organiser, times and tracks can change.
Course walking and riding to time tips
Walking the course with 5* winner and coach Craig Barrett.
Former British International Coach Yogi Breisner's advice on his course walk for the Voltaire Design Grassroots Championship at Badminton is universally valuable to any rider on any course.
Fitness for eventing with Craig Barrett focusses on horse and rider fitness for lower levels.
Rider Caroline Moseley has 8 Tips for Wearing a Stopwatch
Jess Cocks is one of our most experienced users. Read her tips for using CrossCountry app
Caroline Moore, the British Eventing National U 18 Coach and Junior Team Coach has these top course walking tips.
Support contacts
Email
Phone/WhatsApp
Worldwide: Jose Diacono +61 418 224 081
UK: Jill Martin 07557 147812‬