Gift an App for Christmas
Click here on your iPhone or iPad to Gift CrossCountry App
You gift the CrossCountry App through the App Store (iTunes).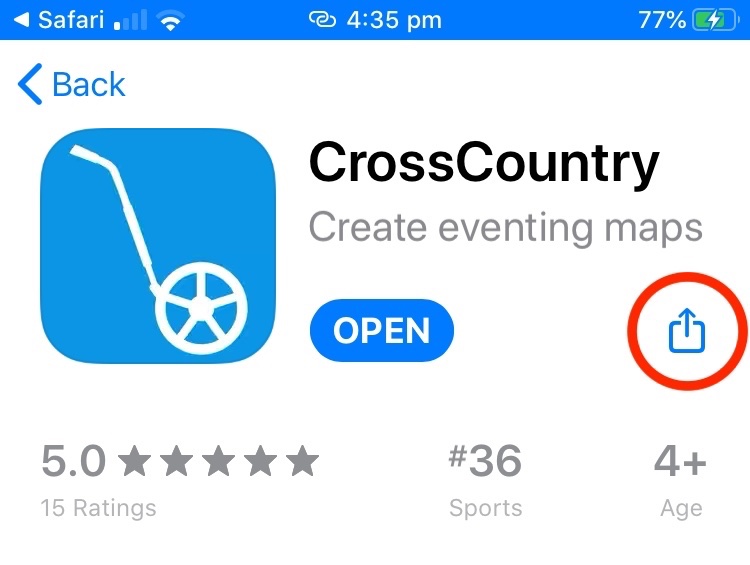 Tap the share icon at the top
Then tap Gift App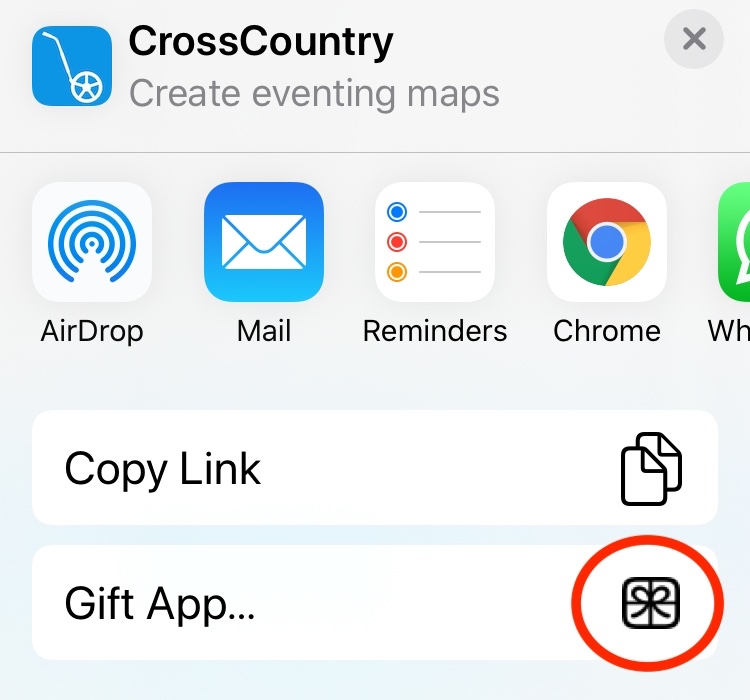 Type a message to email to your friend.
It emails your friend a code to download the app free. You can only gift an app in your own country.
You can set the date to deliver the email on the 25th
You need to enter your Apple Id and password
To make it extra special, copy the image below into an email and send it to your eventing friend.
We recommend that the receiver redeems the app on their iPhone or iPad. It just makes life easier. If they redeem it on their computer they will need to synch with their iPhone/iPad before they can download it.