Take an expert in your iPhone to Badminton

"There have been a lot of run outs at Fence 21. I wonder why?"
Answers at your finger tips, anwhere on course, no internet required.
1. Buy the full CrossCountry App or CrossCountry Lite from the App Store on your iPhone, iPad or iPod Touch (what's the difference?)
2. Connect to WiFI before you download the Badminton course because the videos make it quite large (140mb).
3. Open the app. Click Download Courses, click on Badminton.
4. Once downloaded the course will open automatically.
5. Enjoy!
Tap a jump on the map
Swipe through photos and videos
Listen to voice memos (tap on the microphone icon and then go back to photos while you listen)
Swipe through jumps
Educational and Entertaining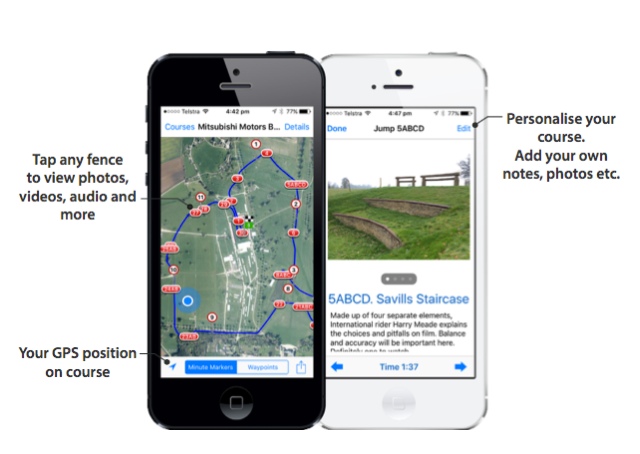 Leading rider, Harry Meade explains the fast and slow routes at the key combinations where crucial seconds can be gained or lost.